Chances are, you know a knowledge hoarder – someone who solely knows how to accomplish certain tasks. That person is referenced in the "what if" questions: hit by a bus, wins the lottery, moves to Tibet. Co-workers commonly confuse the hoarder's lone knowledge as a form of job security, but our experience is different. Does your company promote cross training, knowledge sharing, and teaching others? If not, perhaps no one has understood the importance yet.
The Benefits of Knowledge Sharing
Your ERP training program should not only help your business run better, it should also promote open inter-employee learning to keep things running smoothly. Consider these benefits:
Faster employee onboarding
Less dependency on individual staff and vendors (variety = less risk)
Increased flexibility with resources
Quick issue resolution
Enhanced employee skillset (increased effectiveness)
Knowledge Sharing and Your ERP Training Program
ERP training sessions should encourage employees to be sharers versus hoarders by promoting open dialogue and the development of new ideas and processes. This culture will strengthen your team and boost morale, making employees more effective.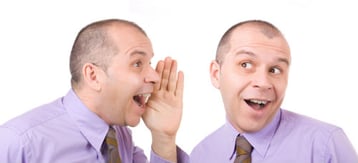 ERP training can also make knowledge sharing a more enjoyable and social experience, as it allows employees to work collaboratively with one another regardless of department, location, or title. Employee roles and responsibilities may take new forms, including increased participation and new problem-solving abilities with new software tools and healthy co-operation.
Knowledge hoarding negatively impacts interest in business objectives and goals because it creates feelings of isolation and resistance to new ideas. Encouraging open dialogue during training and working sessions will help eliminate these feelings.
If your business is ready to increase openness and productivity, contact Acuity to put a complete training program in place for your ERP system.