Training is an essential to getting the most out of your ERP software. Here's why...
Competition forces companies to optimize resources and maintain high customer satisfaction all the while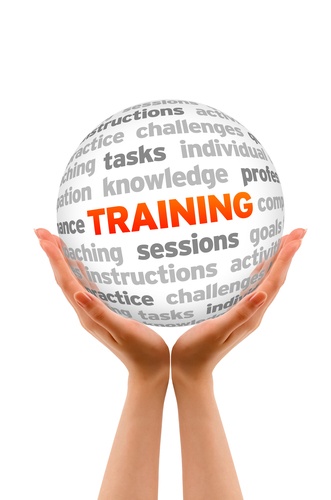 boosting profitability. This drives them to invest in Enterprise Resource Planning (ERP) Solutions to improve operations and meet customer demands.
Choosing the right ERP solution for your business is only half the battle – the other half is to ingrain the use of ERP among your users. This half is achieved through a well-designed training program that meets the needs of your employees. From a technical perspective, implementing an ERP system can be a major project. However, the technical work is not even the most important part – your users are! So if you seek better business processes, new procedures and expect resulting increase of efficiencies, don't underestimate your employee skillsets in making this a reality.
Research has shown that the most successful ERP deployments are characterized by two key themes: well-developed training programs and employee onboarding. By creating an environment that encourages commitment to employee success, team members are more apt to become excited about using new systems and tools. And, because employees are the most valuable resources within an organization, it is imperative that team needs be made a priority – from system selection to implementation and especially regarding training. Employee needs will inevitably vary (as not everyone works or learns in the same ways). But those who are given adequate time to grasp key concepts and contribute during training sessions will likely embrace new processes, procedures and technologies. Failure to allow this time may derail your ERP project.
Despite costs, training ultimately will pay back your investment. Below are a few more reasons to create a sound training plan:
Training helps your business run better.
Trained employees are more efficient. They know how to use the ERP system, as well as assist fellow employees with questions/concerns.
Training fosters job satisfaction.
Encouraging employees to develop a more robust set of skills will allow them to more effectively contribute. The more engaged and involved teams are in trying to understand and/or master the ERP system, the better the overall rewards, the higher the retention, etc.
Training promotes flexibility and efficiency.
Cross-training employees in different areas of the business will promote flexibility. If a role needs to be filled immediately (e.g. employee absence), other cross trained employees can step in. This should be transparent to your customers.
Training is essential for knowledge transfer to occur.
It is important for employees to consistently share and spread knowledge. If a key team member has "unshared" knowledge, expect great pain if they suddenly depart. Proper ERP training will mitigate this - providing employees with equal opportunities to learn new functionality, share ideas and knowledge, and sharpen skills – while helping one another grow, too. Proper ERP training will accelerate costly on-boarding.
Make the investment. Ensure that your employees remain qualified and productive. This will ultimately help your business succeed in the long-term. A proper training program will promote user adoption and business efficiencies – another lasting benefit that you can take to the bank.
Whether you currently have or are evaluating Exact Macola or SAP Business One, Acuity Consulting Group can help you get more from your software through a better-trained and enabled staff. Contact us today to learn more.