Acuity Partners with Lemongrass to offer SAP Business One on AWS
Press Release August 5, 2020
Acuity Consulting Group LLC is proud to announce it has signed a partner agreement with Lemongrass Consulting. Acuity is a long-term partner of SAP Business One. Lemongrass Consulting is a leading provider of solutions for SAP on Amazon Web Services (AWS). By partnering with Lemongrass and bringing together SAP B1 and AWS, Acuity offers an unparalleled ERP solution to the SME market.
"We conducted a lengthy search for the right cloud partner and we found them in Lemongrass,"

said Joe Timmins, President of Acuity Consulting Group.
Through this partnership, Acuity can implement the widely used mid-tier ERP solution (SAP Business One) in the world's largest cloud environment (AWS). In doing so, Acuity will align their customers' ERP needs with the best in class technology. This includes a complete cloud business experience for order placement, purchasing, receiving, financial reporting, and inventory management. Customers can expect to run their operations and leverage meaningful data day in and day out.
"We continue to see tremendous opportunity in the SME space with SAP Business One and a solution built with our proprietary technology and deployed on AWS," said Patrick Volney of Lemongrass. "Partnering with companies like Acuity will accelerate deployments of SAP B1 Version 10, HANA 2.0, a product that continually evolves and improves and while providing excellent value to manufacturers and distributors."
Lemongrass has been working with AWS since 2010, is a Premier Consulting Partner in the AWS Partner Network (APN) and has AWSSAP Competency status. Lemongrass was also recently awarded the AWS Migration Competency designation, in addition to the AWS Managed Services Competency and AWS Well Architected certifications, in recognition of the thousands of SAP systems that they have successfully migrated.
"The competitive advantage of this offering is unparalleled. Consider the Acuity/Lemongrass SAP B1 AWS solution as the future path for your company."

Joe Timmins, President of Acuity Consulting Group
About Acuity
Acuity Consulting Group based in Providence RI has been an SAP Business One partner since 2007. Acuity has been doing ERP deployments for over 25 years. Acuity is known for in depth knowledge of distribution and manufacturing industries with the ability to apply ERP solutions to improve operations. Mostly, Acuity is known for excellent service in helping clients advance their competitiveness and growth.
About Lemongrass
Lemongrass Consulting, with operations in all global geographies, was established in 2008 as a specialist SAP technology consultancy. Lemongrass specializes in the implementation, migration, operation, innovation and automation of SAP on AWS, covering both the SAP Business Suite and Business One applications. The company is an AWS Partner Network Premier Consulting Partner, an AWS accredited Managed Service Provider and was the second company globally to achieve the AWS SAP Competency status.
To learn more about Lemongrass, visit https://lemongrassconsulting.com/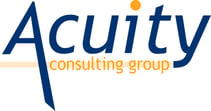 Contact
https://lemongrassconsulting.com/