How bad is the dehumanizing environment in some manufacturing companies? Consider the recent article in The Atlantic, In Praise of Short-Term Thinking, which states, "Machines do replace humans. In fact, replacing humans is often entirely the point."
When there's so much talk of rationalization and headcount savings as benefits from modern enterprise software (e.g., ERP, warehouse management, and supply chain), dehumanization makes people feel unmotivated because they fear for their jobs – which isn't what you want in a tightening job market with signs of continued growth.
Here are ways to humanize your manufacturing company through ERP.
Modern Systems and Automation Enable More Thoughtful Work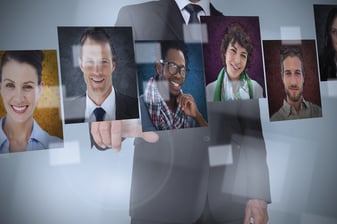 Knowledge and innovation serve as the core of competitive advantage for the world's most successful companies – your employees' innovation and knowledge, so tell them. As ERP systems get better and increasingly manage daily operations, offering analytical dashboards with business data, there's still a divide between knowing the facts and spotting the opportunities they present.
You'll gain (or maintain) a competitive advantage when your employees go the extra mile and search for new opportunities in the data. In the best companies, employees embrace – rather than fear – data.
So, by leveraging modern ERP systems, what improvements can you make to make people feel more connected to your company and feel valued?
Recognize Employee Insights, Ideas, and Measures
People value recognition; individuals and teams indicate that recognition is a top motivator for ongoing, continuous innovation and improvement. Armed with a slew of data, employees can suggest improvements based on objective facts versus gut feelings. Examples include reducing inventory position, decreasing lead time, reducing defects, improving utilization, and quantifying cross training. Also, design your recognition initiative(s) to measure improvements and reward people for thinking about success (good for them) and improving business (good for you). This also sets the stage for improving issues like work-life balance; it's much easier to manage these issues with trusting, engaged employees who feel like part of a team.
Tear Down the Walls
Good ERP software and manufacturing initiatives (e.g., Six Sigma, Lean) bring together operations personnel in many companies. But what if you expanded beyond manufacturing only or warehouse only to broader teams? Try to incorporate accounting personnel, sales support, and more. When these various views come together, you gain new and unique perspectives on each department's issues, you discover issues you never knew existed, and you find innovative ways to overcome them.
Conclusion
ERP software and its resulting data can help you humanize your workplace, particularly when you take a broad view of what motivates employees. A golfer trying to hit farther, a dieter trying to lose weight, or a race car driver trying to go faster – none will understand their progress without measurements (scores, scales, and speedometers, respectively) and none will be satisfied without knowing how far they've come. Acuity Consulting Group can help you plan, implement, and humanize your ERP system to improve your manufacturing workplace. Contact us to learn how.