In previous posts, we covered the benefits of Lean and how the right ERP system can help support the "journey." Now, let's consider some specific system tools you should take advantage of to execute and maintain Lean business processes – business activity monitoring (BAM) and business process management (BPM).
Business Activity Monitoring (BAM)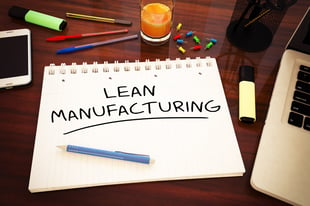 BAM helps your organization monitor data and execute specific actions when preset triggers occur. Think of a smoke detector that goes off when there's smoke. BAM can be set up to scan internal operations and then send alerts, generate customized reports, update databases, and even initiate workflows. BAM is a tool consistent with Lean – reducing unnecessary steps and streamlining wasteful processes. BAM can even monitor multiple data sources at the same time and trigger multiple actions, leading to decreased costs, increased productivity, improved customer satisfaction, and even higher revenue. Doesn't that sound like Lean?
Business Process Management (BPM)
In combination with BAM, business process management (BPM) helps your business with document management, workflow, and CRM capabilities. BPM promotes easy document sharing, streamlined processes, and the elimination of redundant work to reduce overhead. BPM allows users to store customer information centrally for easy access during customer interactions. Think of the 5 S program – but for information. That's BPM.
Would your business benefit from BAM and/or BPM tools to help execute and maintain your Lean processes? If so, the experts at Acuity would love to discuss your current processes and implement the solution best for your business! Contact us today for more information.