In our last post, we defined lean manufacturing. Now, let's move on to how the right ERP system can support lean processes and help your front office run smoother.
Why You Should Go Lean in Your Front Office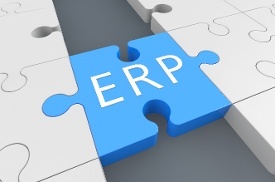 It may not be easy to spot inefficiencies in your front office, but consider a sales process. Incorrect proposals, decision delays, and unresponsive customer outreach are examples of "waste." A mantra of lean is "elimination of waste." Is your sales process really adding value, or is it disguising waste and heading down the path of lost business? This is where lean initiatives and good systems will make a difference.
Benefits of Implementing Lean in the Front Office
A single, centralized information environment – one source of "the truth"
Shorter processing times
Flexibility and responsiveness in processes
Increased employee empowerment
"Closed-Loop" core business process (in which people are visible, accountable, and measured from start to finish)
Get Control of Your Processes
The right ERP software will help you get control of your business processes by maximizing the necessary steps and eliminating the unnecessary steps. This includes prioritized activities and flagged bottlenecks, which leads to increased productivity, better use of resources, and increased profits. Stated differently, it's "elimination of waste."
Would your front office benefit from lean business practices and ERP solutions? If so, the experts at Acuity would love to discuss your current processes and implement the solution best for your business! Contact us today for more information.