How ERP Software Supports Your Lean Journey
Our newest resource is now available and on-demand. Join Joe Timmins from Acuity Consulting Group as he dispels the myth that ERP systems and Lean can't play nicely together. You'll also learn how SAP Business One supports Lean.
Let's take a look....
How Long is the On-Demand Webinar?
In 14 minutes, Joe reviews best practices for manufacturers:
People and teamwork
Focus on processes
Systems and how they help people and processes

SAP Info
A little background: SAP is the world's largest business software company. They've been deploying world-class systems and industry best-practice solutions for thirty plus years. These systems are used by thousands of companies worldwide, and if they're used in your company, you will comply with best practices as well. Through things like the SAP Business One information map, users can track complete order fulfillment information back to all root documents.
ERP and Lean Synergy
There are great synergies between Lean and ERP. In the past, these two initiatives were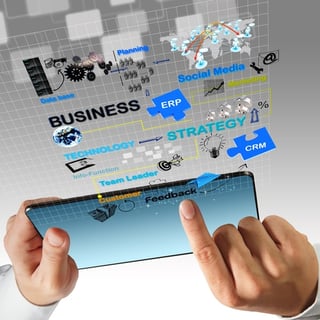 thought to have been in conflict, but they've come closer together with technology and the expansion of Lean, and we feel strongly that the Business One solution services the Lean journey very well, and the examples of how this is so is dashboards, alerts, approvals, and best practices.
We Can Help
We'd be delighted to discuss any of these concerns with you, to explore SAP Business One further, and to talk about how this might apply to your business, so please contact us at http://www.teamacuity.biz/contact. We're here to help.