As discussed in our last post, there are options for managing your IT needs when IT is not your business. These include off premise alternatives – hosted, public cloud, and private cloud. Shifting off premise may be a difficult choice if you prefer the security and "control" of in house servers, but when done correctly, off premise is a secure, viable option. Maintaining a server closet full of equipment, in fact, is a more risky and expensive option than you think.
So, which should you choose – off premise or a server closet?

There is no "one size fits all," so let's take a look at some pros and cons.
For an off premise IT solution, pros and cons include:

Pros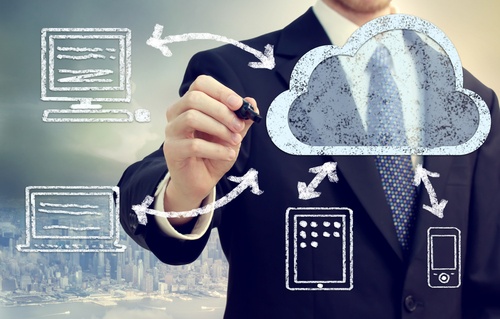 Cost-effective (less onsite hardware and/or capital expenses)
Easily scalable (you pay only for what is needed)
Anytime, anywhere access to data
Encryption and authentication for data security
Regular backups, updates (virus, spam, malware) for insurance
Managed FOR you, not BY you
Cons
Access to system and data is dependent on the internet connection
User experience is limited to the speed of that connection
Desktop help is still required and will be separate from server level support
For an in house IT solution, pros and cons include:
Pros
Physical control over your servers
Critical data is kept in-house (no third party access)
No need to rely on an Internet connection for daily data access
Cons
Requires capital investment in hardware in infrastructure
Requires office space for racks and server equipment
More susceptible to data loss during disaster situations and equipment damage
You must create and implement your own data backup and update plans
Some level of internet still required (remote access, updates, backup systems)

More involved IT management demands on the organization
Unsure about making a choice? Contact the experts at Acuity and let us help you determine the right setup to meet your business needs.