Is Your System Streamlining Your Processes?
There is a lot going on within your business at all times. Instead of doing things manually, you should allow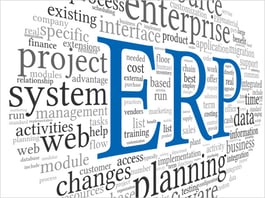 systems to work for you. It's possible to streamline many rote processes through the use of ERP: data translation, transacting, reporting, alerts, warnings and more.
What ERP solutions provide:
ERP creates solutions for challenges unique to your business. With today's ERP capabilities, you can focus on the processes, knock down the walls between front and back office and dramatically increase productivity.
Getting Results
Some of the top benefits to streamlining through an effective ERP system implementation include:
increased mobility of workforce
automation of tedious, non-value added process
enhanced collaboration through information sharing
documented processes for consistency
Technology and software can be installed and configured in order to give your business the boost that it needs to streamline more processes and improve productivity throughout all departments.
Contact us at Acuity Consulting Group for more information on how to streamline your business today.
Please check out our video on ERP solution, Exact Macola.