Everyone understands the importance of smoke detectors: they provide lifesaving notifications – before it's too late. As a Monday morning manufacturing quarterback, do you ever wish they had an earlier alert? … a part shortage, defective material, safety concern, or tool malfunction?
Andon is just such an alert system -- it notifies the responsible personnel of a quality or process problem before the situation turns critical.
Employee Empowerment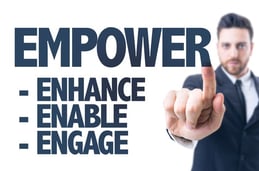 The Andon system empowers workers to stop production if a defect is found and immediately notifies supervisors for assistance; the alerts can then be logged in a database as part of a continuous-improvement program. Lean manufacturers give credit to W. Edwards Deming for introducing worker empowerment: the authority to stop production when a quality issue arises.
The Andon system is capable of providing a description of the trouble and indicating where the alert generated. Modern Andon systems can include:
Text
Graphics
Audio elements
Coded tones
Music
Pre-recorded verbal messages
Prevent Small Sparks from Becoming Full-blown Fires
Andon, in a simple but elegant way, helps recognize your employees' good work when things are going fine, where small improvements can be made, and what catastrophes have been avoided. Management changes to proactive measures based on Andon alerts. Such alerts also can be found in modern ERP systems, which notify users based on conditions you set up (low stock, late deliveries, deviation from target margins, project overruns, etc.). Being proactive prevents a small spark from becoming a full-blown fire.
Are you looking for an ERP system to support your lean culture and to make alerts more fruitful? If so, the experts at Acuity welcome discussion on your options. We'll help you incorporate new approaches that suit your business and streamline your processes!
Contact us today for more information.