Who should ultimately manage your ERP or accounting system? Should it be the finance team? The IT team? Or is it best with the operations team? It's a tricky question.
IT Management Makes Sense to a Point
Your ERP system is something you rely on every day to provide information and specific functionality,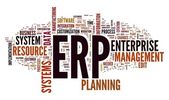 which is why placing its management on your IT team makes sense. Typically, any functionality issues are related to computer or network problems and they will ultimately require addressing by your IT personnel.
On the other hand, your ERP system functions to specifically facilitate business processes and things like better productivity and efficiency in order to grow your business. The software itself only requires computers and networks to function properly. But the computers and networking aren't the parts of your ERP system that grows your business. As your business grows and changes, your IT department probably isn't progressively thinking about how the processes and functionality of your ERP should grow too. They're likely more concerned with the maintenance and up/down time of the system.
Finance Makes Sense Also
Your finance team is the one that is likely the heaviest user of the ERP system. They run reports, enter transactions, manage what is going on and rely on it for all their reporting on the business performance.
But the finance team isn't in the daily processes that involve taking orders, ordering inventory, managing production, dispatching service and more. The finance team likely does not have the technical skills required to keep the software performing at its best and ensure that data is not lost.
Operations Requires ERP to function
Operational staff also rely on the ERP system for critical information. What to make. Who to service. Where to ship. What to pull from the warehouse. The ERP system has their daily, hourly, even minute-to-minute work plan. Without it, their efficiency drops dramatically.
Operational staff however, are focused on the "now." What needs to be done today to keep the company in production – whatever it is you do or make. They aren't usually planning for the future or overly concerned with historical data.
A Combination of Departments
It's easy to understand that IT is essential to the proper operation of an ERP system, but it can't be overlooked that management, finance and operational personnel need to be hands-on when it comes to the periodical management of the system. An ERP system needs to change with your business in order to maintain its effectiveness, which is why individuals with a focus on business growth should be involved in its management.
When it comes to implementing an ERP (enterprise resource planning) system, it's important to work with knowledgeable and experienced professionals like Acuity Consulting Group. A successful ERP installation and implementation requires a complete team effort from professional consultants, your internal IT department, your finance team, your operations staff as well as all other relevant departments. Whether your ERP system is brand new or has several years under its belt, most of your implementation team has likely walked away from the maintenance and management of it. This means that it has probably fallen on the IT department's plate. This may seem like the obvious choice for ERP management, but it's not always the best choice.
For more information about implementing and properly managing and ERP system contact Acuity Consulting Group today: 401-243-8480.