Does your business need to develop innovative new products – and get to the market faster? As you're accelerating product life cycles, do you need better control over manufacturing cost? Exact Macola enables manufacturing best practices and helps companies easily adapt to changing markets.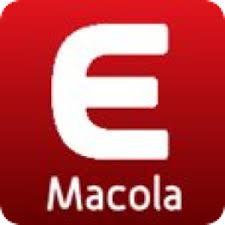 Manufacturers gain streamlined business processes and increased visibility into their operations. Macola helps you develop innovative, quality products at lower prices that reach the market more quickly. The software enables enhanced collaboration among your engineering, research and development, and production departments. Better coordination and increased efficiency can help reduce time to market. End result? You gain additional revenue from new products.
Exact Macola helps you meet the demands of emerging markets and balance logistical challenges and supply cost. The solution supports decentralized, centralized, and outsourced manufacturing models and the ability to shift between manufacturing models based on demand. It reduces time for setup and changeovers and increases utilization of capacity to lower your production cost. By increasing productivity, your company benefits through lower cost and higher gross profit. Macola helps you differentiate your products from the competition by enabling you to offer new value-added services.
Macola enables visibility into procurement, planning, production, delivery, and financials. Improved accuracy of delivered orders with better on-time delivery can lead to greater customer retention. Improving performance of order fulfillment, customer service, and field service operations helps you increase revenue from your customer base. Macola can help you bring your innovative products and solutions to market faster; meet the needs of emerging markets while keeping cost under control; and stay ahead of your competition by improving your products and service offerings and better satisfying your customers. With Exact Macola, manufacturers get comprehensive and flexible business management software with built-in support for industry best practices helping you meet your performance goals.
Contact us to learn more about how Exact's software products may be a good fit for your business.