Has your company decided to purchase a new business system? It could be accounting, warehouse
management, manufacturing, CRM, QA management, A MRO system, Service management – it really doesn't matter. What you are able to figure out, pretty quickly, is the price of the software and the price of the annual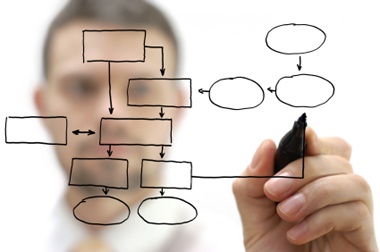 maintenance (if you are installing on- premises) or the monthly price if you are doing a rental software-as-a-service solution.
The next question you are faced with, which is much harder to determine is, how much consulting do you need? And you will need some. Companies of all sizes, even the smallest organizations benefit from help in setting up and configuring the processes for a $39/month package. For larger organizations with dozens to hundreds of users, the price of consulting can rapidly eclipse the cost of the software.
It is important to understand why consulting is critical for your company's success with the new business system. For starters, hiring a consultant can minimize ERP risk, accelerate the implementation process and increase not only the success, but also the value of your process. If these systems are implemented correctly, they can really revolutionize a business. Not only will it streamline your processes, allowing higher productivity, it will also bring higher job satisfaction to those currently using the systems.
A survey done by Deloitte studied the responses between hundreds of companies who recently purchased a new ERP system. The decision makers were asked to name the "top 10" criteria they used when selecting their software solution. They ranked the criteria from 1-10 in order of importance and separated the inexperienced from experience buyers. See how the data was broken down.
First-time Buyers:
Price of the software
Ease of implementation
Ease of use
Ability to fit business
Functionality
Ability to work with existing hardware
Growth potential
Level of support provided by reseller
Quality of documentation
Developers track record of performance
Second- time Buyers:
Level of support provided by reseller (8)
Developer's track performance record (10)
Ability to fit business (4)
Growth potential (7)
Price of software (1)
Quality of documentation (9)
Functionality (5)
Ease of use (3)
Ease of implementation (2)
Ability to work with existing software (6)
Note the significant difference of
 the top two purchasing criteria from 
experienced to inexperienced buyers.
It is clear that the inexperienced buyer 
is looking for the most cost effective
 solution, whereas the experienced
buyer has learned from that mistake.
The quality of the local consultant
plays a much more critical role to
the businesses who are evaluating
 software for a second or third time
 around. Logically, the criteria of the
 experienced buyer is a better source 
when deciding what key factors to focus on in the decision making process. Businesses, these days, are very dynamic, so it is more important now than ever before to have reliable and ongoing support from your software partner.
Please check out our eBook for more on this topic.