Did you know that there are four software deployment options? They are: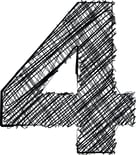 On-premise
Public cloud
Private cloud
Software-as-a-service (SaaS)
Four doesn't seem like a very big number until you're trying to choose a software deployment option – and we know that, so we're here to help
Start by considering what your current business looks like. Are you
a small operation focused on efficiency versus growth?
an organization with a large amount of outbound activity that requires a nimble IT infrastructure?
Know the answer but still aren't sure where or how to start?
Joe Timmins from Acuity Consulting Group and Evan Berk from Certus Technologies can help – listen to their webinar about software deployment and, in just 45 minutes, learn the advantages and disadvantages of each of the 4 software deployment options.
The knowledge you'll gain from this webinar will make 4 seem like a smaller number again.
Come watch now!