Isn't it amazing how widespread SaaS has grown in the past decade? It has become a revolutionary part of IT and proper system implementation is a must. The blog CIO has this to say:
The use of SaaS has moved beyond horizontal support functions such as email and backup and now plays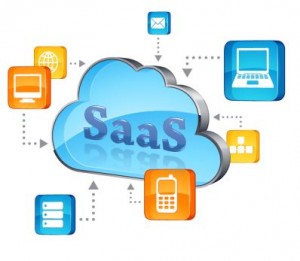 an integral role within core business functions such as policy administration, notes Ovum in its report on The Current and Future Role of SaaS in the Global Insurance Industry.
Of course, SaaS is becoming more and more mainstream, and the companies who fight against it will be left behind. SaaS is about more than just cost reduction. In the insurance industry, for instance, a lot of experts are of the opinion that a well-implemented SaaS system will help insurers introduce new products and services, expand to different geographic locations, or even enter new sectors in the marketplace.
Risks and Benefits
When it comes to SaaS, there are a lot of benefits out there, but depending on what industry you are in, there can also be some risks as well. For instance, you may not get the flexibility you need with SaaS that you get with an on premise ERP system. However, experts opine that these risks are frequently outweighed by the benefits of SaaS. Moreover, it appears that SaaS is becoming necessary to do business competitively, as harnessing big data is almost a must in this global economy.
Contact us if you would like to learn more about SaaS.
Consultants can create lasting value in an organization. But, there are there other ways that consultants can create lasting value.